This post may contain affiliate links. Read policies
Are you struggling with making Pinterest pins that go viral instantly? In this 'How to make viral Pinterest Pins' guide, I will share the secrets of making beautiful pins for Pinterest marketing in no time.
When you are making pins, you are betting on diverting the traffic from Pinterest to your own blogging website. It seems like fun, right?
But… *with a sad tone*
The algorithms of Pinterest are changing over time and they are focusing on keeping their users on the platform.
By the way, you're reading a part of my free Pinterest course blog series – DEFINITIVE PINTEREST FOR BLOGGERS GUIDE
Pinterest Course Modules
Currently Reading – How to Make Viral Pins for Pinterest that Increase Blog Traffic Fast!
Pinterest is just another social media platform with high engagement value. And to keep their business high, they are focusing on serving everything inside Pinterest alone.
It has become difficult for bloggers to get referral traffic from Pinterest. The good news is that you can increase your chances by making viral pins.
I am a professional graphic designer and from my experience, I can share the fundamentals of good design. I will show you some tips to make a pin outstanding.
Let's begin…
PART 1: Why Beautiful Pins Matter For Pinterest Success
If you are thinking that Pinterest cannot see what is on your image, then you are wrong. Pinterest uses a smart artificial intelligence technology known as Pinterest Lens.
This AI is capable enough to determine the alignment of pixels and colors to suggest similar looking photographs.
But why is it important to know?
The simple answer is the quality of your pin matters a lot. You need a good looking pin to get famous on Pinterest. If you are looking for exploding block traffic from Pinterest as a blogger, then making the right pins should be the talk of the town.
And, here's why I am telling you to make beautiful pins instead of making slash images with random text. The reasons are…
HIGH BLOG TRAFFIC
When you make good looking pins for your Pinterest account, you can expect a boost in your blog traffic.
And there is no magic behind it!
Simply, the Internet is full of content creators and people are overwhelmed with new information every second. Pinterest is also getting overpopulated by random pins published on a daily basis.
It opens a door for you to publish high quality pins and get the traffic to your blog. It's easy and you can see the results in your Google Analytics.
WOMEN DOMINATING PLATFORM
It is a fact that over 70% of the users on Pinterest are women. These women-run Pinterest accounts are the active users on Pinterest who are creating, re-pinning, and clicking your pins.
So, in order to impress the majority demographic, you need to make beautiful looking pins. That's the only secret of getting high pin saves.
In my research, I have also noticed that Pinterest promotes pins with white & bright colors. The more elegant a pin is, the more shares it gets!
Not believing me?
Go, search anything on Pinterest and see if you get cute looking pins.
PINTEREST LENS ALGORITHM
Remember that I told you about Pinterest Lens?
Well, this technology is a killing machine if you are copying the pins from other Pinterest marketers.
The ideology behind this technology is to provide similar content to a user. So, when you copy a pin template, it becomes difficult for your pin to rank higher on the search results.
And the only option to get massive Pinterest success is to make viral pins individually with help of an image editor tool.
GOOGLE IMAGES
Another positive side of creating good pins is that it helps you to get organic traffic from Google. No doubt, Pinterest helps to boost your SEO by sending high traffic to your blog post to make you look good in front of Google.
But, people also land on your site from the pins shown in Google's "Images" section. As a result, you will get traffic from Google as well as Pinterest.
The question is, are you ready for…
PART 2: How to Make Beautiful Pins for Free
You do not need to spend a single penny on creating beautiful looking pins for the Pinterest users.
The bloggers who are selling pin templates can help you in your initial stage, but using those common pin templates can ruin your authenticity after a period of time. Moreover, you cannot rely on those pin templates forever.
So…
Read my guide to make viral pins on Pinterest for free. Let's begin…
BEST PINTEREST PIN MAKER
The debate for the best Pinterest pin making tool is a hot topic among bloggers. In this post I will give an end to this debate.
When you are aiming to prepare the best content for your audience, you definitely need the best tools for content creation.
And the winner of this ultimate pin making championship is…
PHOTOSHOP
If you have a little knowledge of graphic design, then you already know the power of Adobe Photoshop. It's a beast in the graphic designing industry.
Unlike other pin-making tools, Photoshop has unlimited possibilities; the only limit is your creativity.
You can learn how to make pinterest pin in Photoshop on YouTube. Apart from this, you will find tons of resources for your pins online.
And if you are a blogger, you should definitely priorities your time to learn Photoshop. There are dozens of free tutorials available on YouTube.
But… What for me? I don't know Photoshop. Give me something!
Ah! I know that all of you are not interested in Photoshop. No worries…
You'll have two options to choose from. They have their unique features listed below: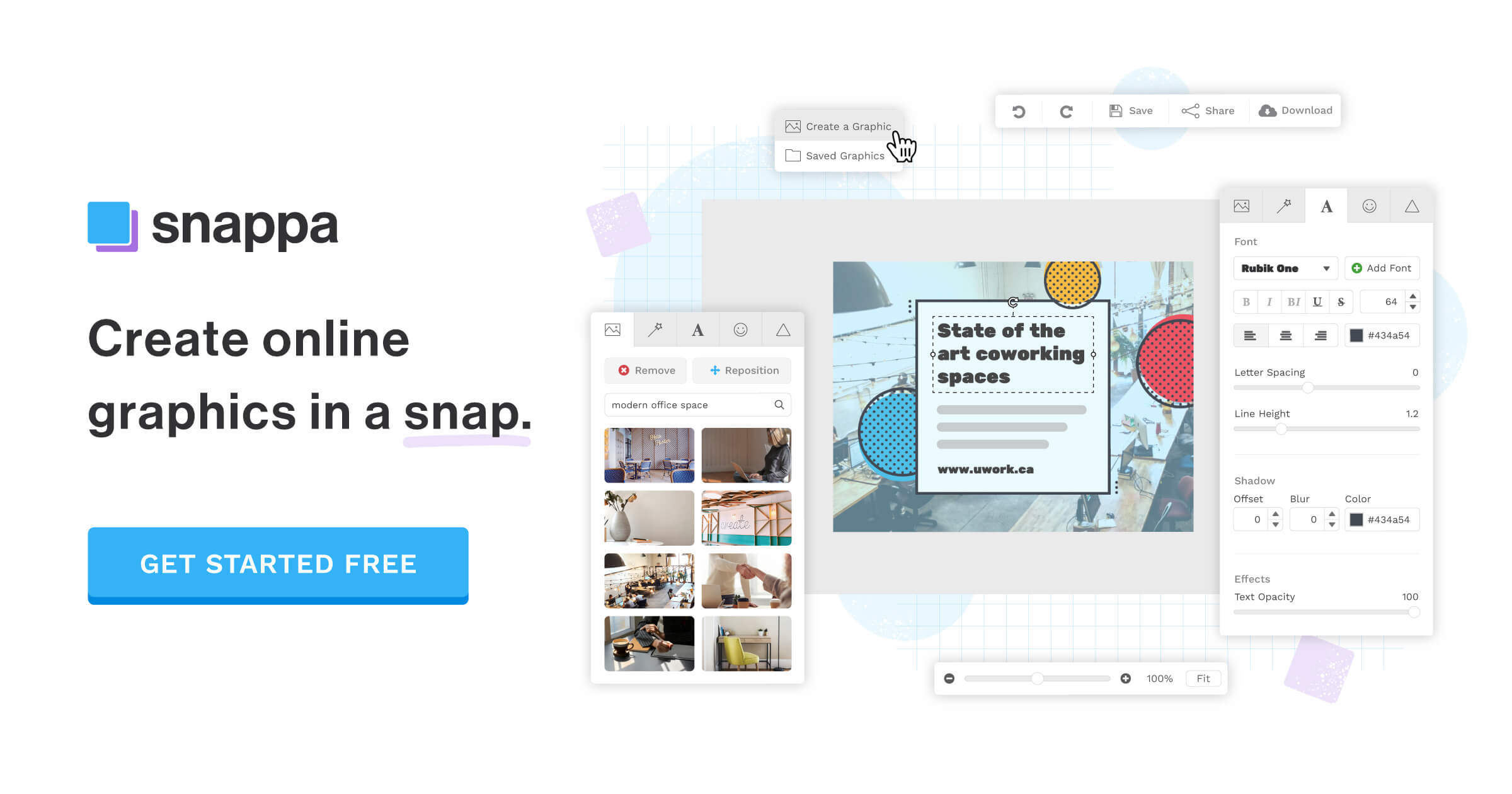 Snappa (Freemium): best designing tool with unique templates to give your Pinterest pins an amazing look every time. Always the number one choice of professional bloggers. Pro plan starts at $10/month and is the best for your blogging business.
Canva (Freemium): Since everyone is using it, the designs are common but you can create unique designs with your creativity. It has more Free Features compared to Snappa. Premium subscription starts at $9.95/month for blogging needs.
A tool is worthless until you show your creativity. Analyze the quality of your competitors and set some goals.
PERFECT PIN SIZE FOR PINTEREST
Everyone is making pins on Pinterest and nobody can really recall the exact size of a pin. Isn't it funny?
To give you a straight answer, Pinterest officially claims that the minimum ratio of a pin is 2:3 (width:height) in portrait mode.
That means…
600px by 900px is the standard pin size given by Pinterest for content creators.
But the story doesn't end here. As a Pinterest marketer, I have found that the longer pins can also be a good source of blog traffic.
Pins in the ratio of 1:2 (600px by 1200px) are a good source for clicks. The real reason is the usage of Pinterest on a desktop computer.
On the big screen, longer pins are easily visible and draw tons of eyes, even in the crowded search results.
Action step: Make a routine of publishing a longer pin after 5-6 standard size pins on Pinterest.
Utilize Pinterest for Blogging Career to the fullest. It's goldmine for traffic!
MOST VIRAL PIN FORMAT
Creativity is your limit but you cannot deny the fact that there's a standard Pinterest pin format which you can easily find on the platform.
Let me share it with you…
TITLE AREA: this is the only reason why someone will click on your pin. It covers the top 30% area of your pin and should always catch the eye of a Pinterest user.
VISUAL AREA: it is the area where you put an image for illustration to make your pins different from others. You can arrange the background image or place a PNG-format clipart.
CREDIT AREA: A credit area is simply the domain name of your blog. You can also put the logo of your website here. It is necessary so that the reader can get where he/she is going to read the post.
One of the best steps for improving the looks of your Pinterest pin is…
CHOOSING BEST STOCK PHOTO
I hope you remember that earlier, I told you about the Pinterest AI technology that recognizes similar looking images.
So in order to get your pin visible into the similar pin section, you need to choose a relevant stock photo for your topic.
For example, if you want to write something about blogging, choose an image with a blogger, laptop, logos of some tools, and other blogging related stuff.
Where to find the Best Stock Photos for Pinterest Pins?
There are many great stock photo websites where you can find free stock images. Though investing in good stock photos is always a plus point but it is not necessary if you are on a low budget.
My favorite free stock photography sites are:
There are many more, but these sites have a huge catalog for your needs. Go check them out!
It's time for my favorite viral pin element…
EMOTIONAL HAMMER PINS
This simple trick can give you millions of blog views from Pinterest and it is used by famous advertising companies to engage their audience.
If you are treating your blogging like a business, then you need to learn the art of promotion.
WHAT ARE EMOTIONAL HAMMER PINS?
These are the pins which are used to click an emotion in your target audience. The emotions can be satisfaction, happiness, fear, and anger.
How to make Emotional Hammer Pins
Step 1: Identify the problem of your targeted audience. Are they looking for solutions? Or they just want to feel better about something?
For Example – Your Audience is Working Class Women who want to GET FIT. So, their number 1 reason for not getting fit is time.
Pin title ideas:
15 Min Quick Calories Burner Workout For Office Women
7 Minutes High Intensity Workout For Daily Hustlers
Give 10 Mins to 5 Bodyweight Exercises And See Results – Click to Read!
And imagination is the only limit…
Step 2: Sometimes, your target audience can react to Fears. Understand their nightmare and give them a precaution.
For Example – You have written a post titled, 'Maintaining a Good Credit Score'. This niche can create a lot of fearful emotions.
Pin Title Ideas:
Don't Ruin Your Credit Score With This Silly Mistake!
Why You Cannot Ignore Your Credit Score or Face This!
4 Painful Mistakes People Do With Their Credit Score!
Improve Your Credit Score Before This Happens – Correct Now!
I hope you get it. Find their pain point and hit it hard with your emotional hammer pin on Pinterest.
VISIBLE FONT WITH KEYWORDS
A lot of female bloggers on Pinterest are making this mistake. Many female users want a girlish look or aesthetic for their Pinterest profile. However, you cannot just use any cursive font. Your font is useless if people cannot read it on first glance.
How to Write Pinterest Friendly Pin Headlines?
Step 1: Choose an easy to read font. You can try different good looking fonts, just make sure, their purpose is to convey the message.
Step 2: Highlight the main keywords with a clear and bold font style. It should be the first thing to read.
Step 3: Do not use more than two fonts. Make it simple and clean.
Step 4: You can decorate your pin text with illustrative elements like:
Underlines
Arrows ⟿
Background Shapes ✪
"Quotation Marks"
And much more…
The fourth step leads us to a very important and impactful way of making viral pins:
ADD EXTRA ELEMENTS (Optional)
This varies from pin to pin. You just need to be a little creative while choosing and inserting extra elements in your pins.
Whenever you are making a pin, ask yourself one simple question –
IF I'M A PINTEREST USER, WILL I BE INTERESTED IN CLICKING THIS PIN?
That's how you make a clickable pin in seconds. You can add several elements like:
Illustrations
Doodles
Animated Stickers (Video Pins)
Symbols
Font Variations
Icons
Brand Logos
Multiple Images
Frames
Effects
And much more…
Technically, you need to see if the element is required to make a pin great for your users. Do not overpopulate your pin with unwanted elements.
Make your Pinterest pins clean and beautiful.
BLOG BRANDING ON PINS
One of the simplest techniques to get your reader-base on Pinterest is to promote your brand through your pins.
One of my blogger friends, Angela at StrayCurls, is a super-genius blogger with amazing designing skills. And she is rocking on Pinterest with her beautiful illustrative pins.
That's how people will know about you. They see your content and they click it without any hesitation because it was so enticing.
2 WAYS TO BUILD BRANDING ON PINTEREST WITHOUT DESIGNING SKILLS
COLOR SCHEME: This is a simple method of choosing a selective color for most of your pins. Many bloggers are using the same technique over and over to achieve personal branding for them on Pinterest. You can create a combination of colors, fonts, and elements.
BLOG LOGO: This method is for those who do not want to look monotonous on Pinterest. Some people prefer unique pins. If you are among them, you can simply place the logo of your blog instead of writing your blog URL at the bottom of the pin. I do this in most of my pins.
Ah! What a piece of knowledge… Now, you will learn the exact pin publishing techniques that skyrockets your Pinterest marketing.
PART 3: How to Publish SEO Friendly Pins for Pinterest Marketer
Making a good pin is 50% of the work and the rest is how you publish and promote it. You have successfully made a good looking pin to create interest among your targeted audience, and it's time for you to publish it so that the Pinterest's algorithm can help you get a high number of shares.
Let's get to the practical way of using Pinterest for blogging…
KEYWORD FOCUSED IMAGE NAME
When you are exporting your image from any image editor, it automatically gives it a random name.
It is so unprofessional to upload 'img-43894638_ghd4637.jpg' on your blog or Pinterest. Can you tell about the image from its name?
If you haven't read my blog post SEO checklist, you should. I have shared why renaming your image with keywords can boost your organic traffic via SEO.
And, it also helps in getting high Pinterest traffic as the algorithm of Pinterest can easily identify where to show your pins.
Action Step: Rename your image name to 'your-keyword-goes-here.jpg' before publishing. Focus on inserting Long Tail Keywords with help of free keyword research tools for your blog.
(Secret) PIN DESCRIPTION HTML CODE
This is the biggest mistake that you forget to correct while uploading your Pinterest pins in your blog posts.
The easy way of inserting your pin in your blog content is to use the image block editor while drafting your blog post. It is not the 'Pinterest Friendly' approach to uploading pins, but that is not your fault. This secret is not popular and those Pinterest marketers are not sharing it with you.
Whenever someone saves a pin from your blog post, the description for your pin is not uploaded. It decreases your chances of getting visible in Pinterest search results.
How to Add Pinterest Pin Description Automatically?
Step 1: Insert the Classic Editor block in the area of placing the pin inside your blog post. Click on the 'Add Media' button and choose your pin. It's the normal way of uploading and placing the image.
Step 2: Click on the 'Menu Dots' (as seen above) to expand settings of the block and select 'Edit as HTML'. It will show the HTML version of the image. Don't Panic!
Step 3: Here, you have to add the below code. Make sure, you change the description of your pin accordingly. Add it after the 'alt' section, as shown in the image.
data-pin-description="Change this with your Pin Description"
Step 4: From the same Menu Options of Blog, click on 'Edit Visually'. It will turn back to image. Bingo!
Just remember, whenever you are uploading the pin in your blog post, insert the above code accordingly.
Let's see what steps you need to take while publishing pins directly on Pinterest…
LONG TAIL KEYWORD PIN TITLE
Pinterest is full of professional bloggers. This statement simply indicates that it is difficult for a new blog to rank on common topics.
Which means your chances of getting rank for 'how to start a blog' are less, compared to ranking for 'how to start a blog on WordPress'.
So, you need to find long tail keywords for your pin titles. It's easy and fun.
There are two ways to find long tail keywords on Pinterest:
Pinterest's Autocomplete Feature: you can simply start with typing the broad term and Pinterest suggests you the phrases which are getting high search volumes. It's as simple as Google autocomplete feature.
Word Filter Suggestions: Whenever you search term on Pinterest, it gives a word suggestion panel above the search results. That's your golden key to high Pinterest traffic.
The aim is to get a high rank for Pinterest search results. That's how a pin receives steady traffic over the time.
SEO FRIENDLY PIN DESCRIPTION
As I have already mentioned that Pinterest is an image based search engine. People come here to find ideas and solutions. They search for specific phrases to get motivated.
It simply indicates that you need to treat Pinterest SEO for blogging seriously. And, here comes one of the most important parts of SEO:
SEO friendly Pin Descriptions…
There are simple ways to make a description SEO friendly to get it rank higher in the Pinterest search index. It's just like writing meta descriptions in your favorite SEO plugin.
How to Write SEO Friendly Pin Description?
Step 1: Find the pain points of your targeted audience. What are they struggling with? What are their main challenges?
Step 2: Write it in the form of an excerpt. Keep it simple, crisp and share what will they get inside.
Step 3: Repeat your targeted keyword twice in the description. It will help the algorithm to rank it for the right search term.
Step 4: Pinterest also works on # hashtags. You can add up to 20 hashtags, but that will make you spammy. Add a maximum of 4 hashtags per description.
Step 5: Add the name of your blog as a hashtag. So, your pins rank higher when people search your name.
You've to build a suspense for them to click start an urge to read your post.
FOCUSED GROUP BOARDS
When you're starting as a new blogger on Pinterest, chances are, you won't have a good number of followers.
Having high followers on Pinterest is a green signal to Pinterest's algorithm and you should always focus on building a follower-ship.
So, to tackle the empty profile scenario, you should always publish your pins in the group boards. It's an easy way to get your visibility high on Pinterest.
You can use free tools like Pingroupie to explore relevant group boards on Pinterest. I've shared my secret strategy to nailing in the group boards in the next blog post of this free Pinterest course series. You can read it after completing this module.
P.S. – I got my first viral pin experience from a group board. The people who say that group boards are dying are lying.
RE-PINNING AFTER 3 DAYS
You may be wondering if you are focusing on publishing in the group boards, then how will you grow your own boards. Did I hit it right?
If you think that you only need to publisher post one then you are right. But in order to make it alive for a longer period of time, you have to re-pin it after 3 to 4 days.
And this time… In your own relevant boards.
Chances are you are targeted audience is diversified over different boards. You cannot miss the followers of your own Pinterest board.
That's how you balance between group boards and your own boards.
We did it! Now, the magic of making viral pins and publishing them is in your hands. Use it wisely and bring 10 points to Gryffindor!
PART 4: What to Expect from Viral Pinterest Pins?
When it comes to Pinterest marketing, you need to set the right expectations. There are no criteria to define the success rate of your Pinterest marketing strategy.
The results can be different for you as it varies from niche to niche. But, there are some general expectations from the pins that you create on Pinterest that can help you to analyze your strategy.
They may include:
PIN AGE VS VIRAL PINS
This is the most common question which every amateur blogger asks when it's all about using Pinterest for blogging to get traffic.
WHAT IS THE AGE OF A PIN? HOW OFTEN SHOULD I MAKE A NEW PIN FOR THE SAME POST?
If you are in the same boat, let me clear your doubt. The average lifespan of a good pin is…
8 DAYS
Can you digest it? Your pin gives you the peak traffic in 8 days and then it slowly gets faded away. To get steady traffic, you need to promote your blog posts every week.
That's the end of the story!
But wait…
There's something more in it. Sometimes, your Pinterest pin goes viral and it is always uncertain. You cannot predict it; it's like putting effort every time and some of the pins will make it to the 'viral' category.
And when it does, you can expect a high bump in your blog traffic for 2-3 days.
It all depends on the quality, looks, content, and engagement of your Pinterest pins. Note that publishing timing has a high impact on getting blog traffic from Pinterest.
What makes a pin viral on Pinterest for blog traffic? Here's the only reason…
FOCUS ON RESHARE NUMBERS
The Pinterest algorithm works for the pins who are getting a high number of reshares and repins.
But what does that really mean?
The concept of this tactic is to identify the real content giving pin on the Pinterest platform. Thousands of pins are uploaded on Pinterest every day and it becomes difficult for the platform to identify the quality content.
So, it always focuses on how many numbers of reshare that your pin is getting. If it is high, Pinterest will boost it for you.
If you are not getting expected saves on Pinterest, try to improve your Pin Text. The headlines on your pin image are the real reason for anybody to click on it. Try to make it clickable.
You can use clickbaiting methods that generate suspense among your target audience.
Powerful Pinterest Marketing Techniques for Bloggers!
Here's a glimpse from the next module where you'll explore the exact Pinterest strategies that are used by Pinterest celebrities.
These strategies are handpicked and serve you in both ways. I've made them flexible enough to match with any niche blogging and you can use these strategies on Pinterest for blogging success.
What will you learn there?
Practical approach to Pinterest marketing schedule
Best way to use Tailwind and group boards
Unshakeable manual pinning strategy
What are you waiting for? Jump right into the next post on Unshakeable Pinterest Strategies to unlock the full potential of Pinterest for bloggers.
It's time for a wrap up…
Pinterest For Bloggers – Module Conclusion!
Now, you know the secret recipe to make viral pins for your Pinterest marketing. Believe me, a good looking pin is worth 100 times more than the promotion of an average pin.
Here are the notes that we learned today:
Always keep it clean and catchy.
Do not use more than three colors.
Use good looking visible fonts.
Focus on your user's intention.
Make it girlish because that's the secret of high re-shares.
Use professional stock photos and learn Photoshop.
Always promote your brand.
By the way, remember? This post is a part of free course –
Pinterest Course Modules
Currently Reading – How to Make Viral Pins for Pinterest that Increase Blog Traffic Fast!
Don't forget! With this Tailwind $15 OFF magic link, you will get a discount + PERFECT PINTEREST MARKETING TEMPLATE for free!
I hope that you like this post. And if you really do, consider sharing it with your friends. If you are in any doubt, feel free to comment below. Keep reading good stuff!
Good Luck,